Have Worked For Them All…
Anyone else out there look back at some of the jobs they have had and really think about some of the people that you had to take orders from and do what they say?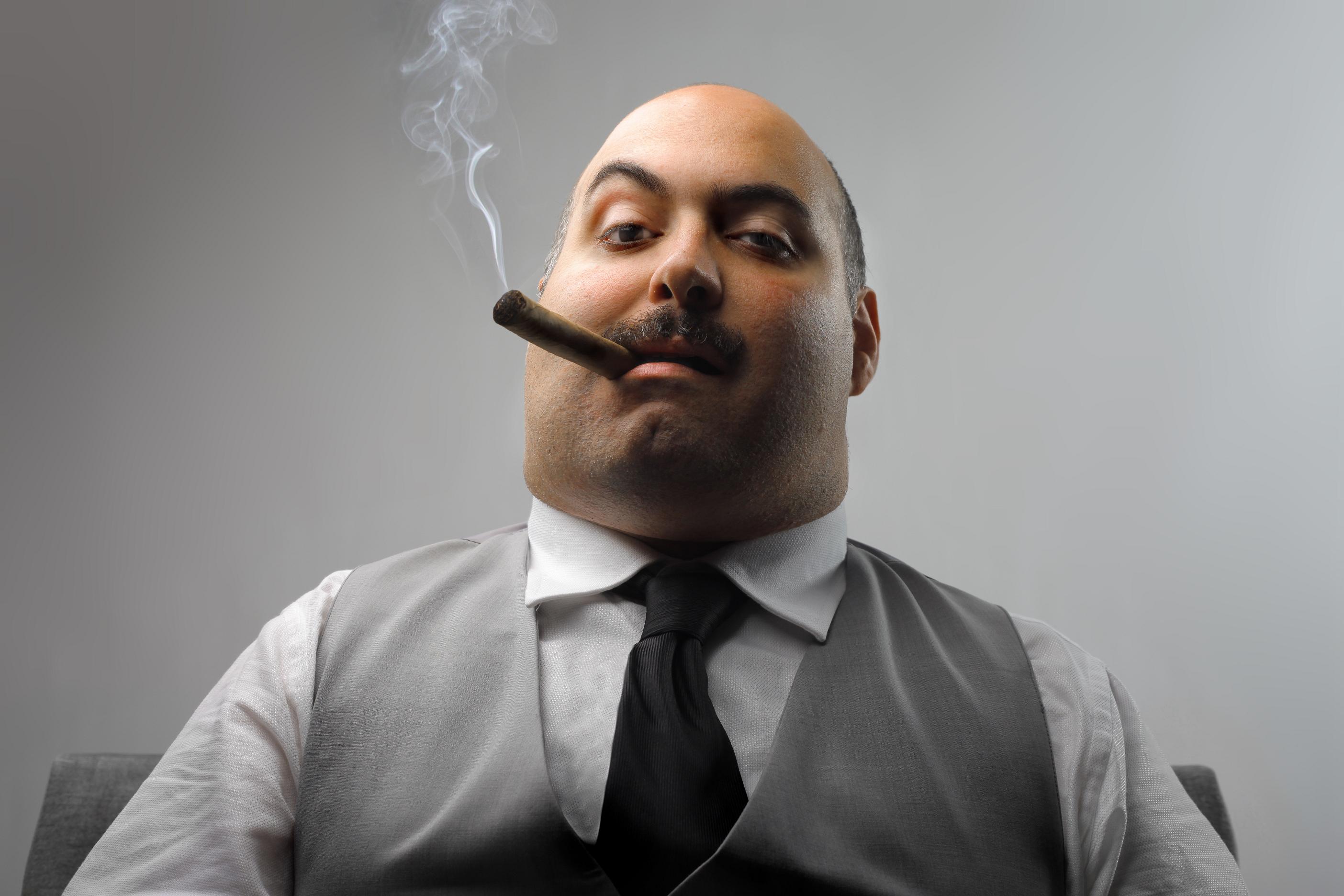 I will say that I haven't really had to deal with many bosses that look like this guy. I haven't ever worked in an office or suit and tie kind of place luckily. I can't imagine the horror of that but I will say that It truly amazes me what kinds of animals I have had as bosses at my numerous random odd jobs throughout my 20's.
I think that bosses that I've had working in a lot of different restaurants were the craziest that I've ever had to deal with. I'm not exaggerating that about 50% of the number of bosses I've had were either an alcoholic or had some drug addiction and it was well known throughout the whole restaurant. It was almost a normal thing and people didn't think twice about it. Half of them don't end up holding the position as a manager or even GM for more than a few years. I can't imagine what the actual turn-over rate is for restaurant managers though out the country compared to other jobs.
Getting Off-Track…
I consider myself to have been an employee for pretty much my whole life. At least as far back as I can remember…
Alright, maybe not exactly an "employee" but I did start working for my 67 year old woman neighbor when I was around 11 or 12 years old but didn't get my first real job until I was 15. I don't really know how it started but her husband died about a year before I started working for her and I think my mom felt bad so basically sold me off to her for 3 hours a day, 2 nights a week at $4 an hour. I will give her credit though, 4 bucks an hour at 11 years old was like winning the lottery every week for me… But I hated that woman.
I know what you're thinking and I feel bad for saying it, but she was a bitch. She was a bitch way before her husband died too so I know it wasn't just because she was sad or lonely or anything but I always hated her. Without just listing the million reasons, she, in a nut shell, was that crazy old lady in the neighborhood that HATES kids so we just never really "ciicked" as neighbors.
So her husband had a lot of money and they had a pretty badass built-in pool in their backyard. She has always been psychotic about it and that was usually the work I had to. So one day I was cleaning off the fence around her pool and getting every single leaf and whatever harmless random debris off it. Long story short, I slipped and snapped one of the poles right in half on my way down. I wish I could say I was strong enough to take down a metal fence but it wasn't. It was one of those mesh fences that really aren't that strong. Imagine an 11 year old helpless little kid cleaning a poor old lady's fence and shattering one of the poles in one of the pictures on this site orlandopoolfenceco.com because that is exactly what it looked like. If i would have seen a little kid do that right now I would be in pain from laughing.
She didn't find it that funny unfortunately. She basically flipped out and accused me of messing around her pool while I should be cleaning and that I was a terrible kid.
And that's how I got fired from my first job from my first boss. How little did I know that this was unfortunately something that I was going to have to get used to…